You're a woman at the Academy Awards. Congratulations! Either you're nominated (the nerves!) or you're there to enjoy the show (the glam!). But this isn't just any other night in the spotlight. This isn't the ****ing Blockbuster Entertainment Awards, ladies.
This is the big leagues. This is the Oscars. You have to wear a dress that stuns. And you have to know who made it, and when, and why, and how, and if the dress's designer had any underlying motivations of resentment or jealousy towards his or her extended family that went into the creation of the dress, and how that made him or her feel about living a life in the 21st century. Because Joan Rivers and Ryan Seacrest want to know, dammit, and so does everyone watching at home.
O you're a guy at the Academy Awards. Congratulations! Either you're nominated (the nerves!) or you're there to enjoy the show (the glam!). It's pretty much just any other fancy night - just rock a nice, dry-cleaned tux and remember to brush your teeth. In fact: Have one of those t-shirt tuxes lying around? Those are fine, too. Just enjoy yourself. Maybe buy a hotel room in advance and ask Jennifer Aniston if she's down for anything later.
It's an unfortunate double standard, and it ends today, folks. This morning at NextMovie, we're evening the playing field. It's time for an honest fashion critique of the gentlemen.
Black Tuxedo with Black Bowtie
Because Ang Lee's speech for his surprise "Best Director" win was kind and gracious, so his black tuxedo with black bowtie attire all of a sudden became better-looking than everyone else's. And because there is no rhyme or reason for any of this, and it's rare otherwise, it's frankly just a lot of fun to make Clooney come in last in a "Who looked the best?" contest. I can picture him, after being informed of his "worst" ranking, smirking, hands in pockets, starting off each sentence charmingly looking at the ground, and casually saying, "You...you didn't really think I looked bad tonight, right?" To which I'd look him in the eye, put my hand on his shoulder, and reply, "George, Ang Lee made you look like you had leprosy." And we'd both laugh and laugh and laugh, and then after we calmed down a bit, I'd add, "I'm totally serious."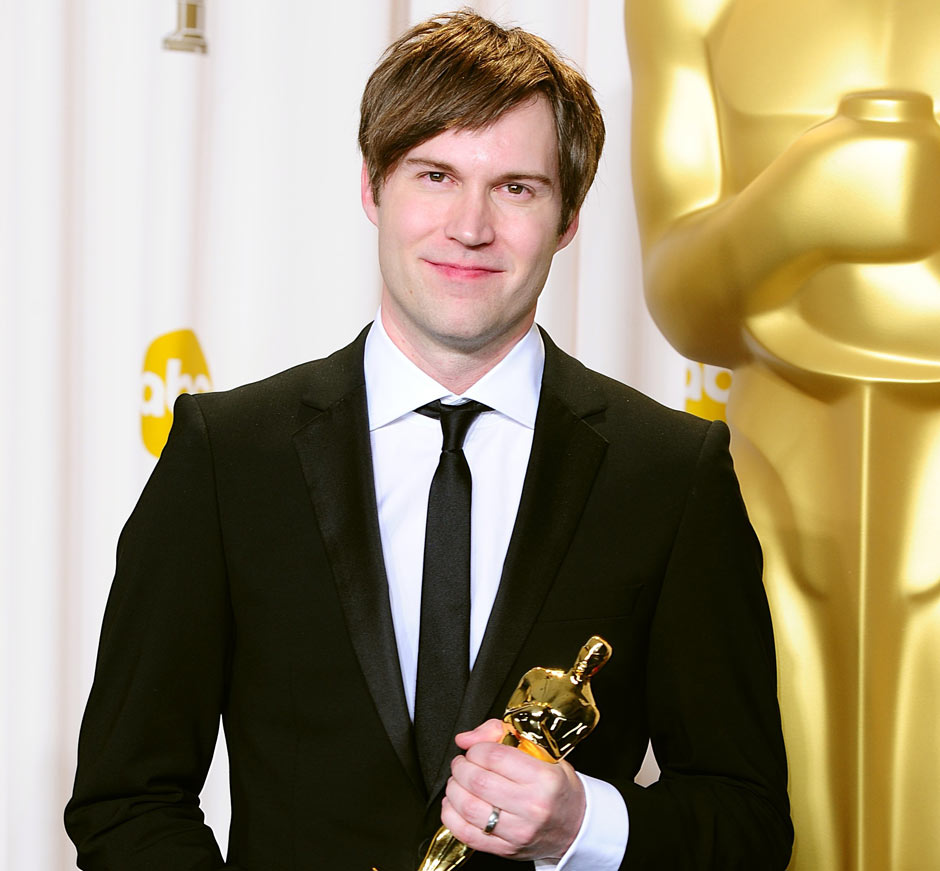 Black Tuxedo with Black Tie
I know it's part of the man's style, but Tarantino always rocks a tux like exactly six minutes ago he was fornicating with a married woman and her husband came home from work early and he had to hastily throw on his clothes and jump out of the second floor window. Christensen's suit, meanwhile, seemed like it fit him well. So hooray, Shawn, you just beat Quentin Tarantino at something, hopefully making up for the fact that none of us will probably ever see you again. (Just kidding, Shawn!) (Not at all kidding, Shawn, just the sad truth, but please enjoy your completely meaningless, thoroughly tongue-in-cheek victory in this category.
Navy Blue Suit with Navy Blue Tie
I don't know. The insignificance of Daniel Day-Lewis as "worst-dressed" makes me laugh. But I do know this: If you went out to dinner with Waltz and Day-Lewis, the two would end up charmingly jousting back and forth for 45 minutes over who'd get the check, each never losing their just-happy-to-be-there smile, neither becoming angry with the other in the slightest. One of them would probably end up "going to the wash room" only to secretly approach the waitress with their credit card. The only thing they'd both agree on is that you're not paying. My point is this: I'd really like to go to dinner with Christoph Waltz and Daniel Day-Lewis.
Black Jacket, Black Shirt, Black Bowtie (and Regular Pants)
Their suits are a wash, but Foxx gets extra credit for bringing along his absolutely out-of-nowhere stunning 19-year-old daughter. Where is your stunning 19-year-old daughter, John? Jamie clearly wanted the win in this category more, and he's rewarded for his efforts.